Conversations with SciTeMed Editors and Expert Mentors
Dr. Shyun-Jing Wee, the author of the article, entitled Penopubic Junction Reconstruction Using a Pedicled Superficial Circumflex Iliac Artery Perforator Flap [1], met with the editors at SciTeMed as well as expert mentors to discuss the research in order to maximize its impact and ensure its wide dissemination. The webinar was moderated by Dr. Laura Chia-Fang Chen, a surgeon at Linkou Chang Gung Memorial Hospital who specializes in plastic and reconstructive surgery.
Expert Mentors
Dr. Peter Neligan and Dr. Isao Koshima were the guests of honor for this webinar. Both of them serve as Honorary Editors-in-Chief for International Microsurgery Journal.
Dr. Peter Neligan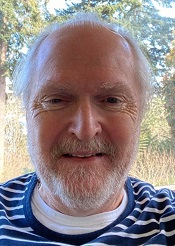 Dr. Peter Neligan is a former president of the Plastic Surgery Foundation, of the American Society for Reconstructive Microsurgery, and of the North American Skull Base Society. He is also a former board member of the American Head & Neck Society. Previously, he served as a trustee of the American Society of Plastic Surgeons. He has authored more than 12 books, 85 book chapters, and over 200 peer-reviewed publications. At present, he serves as Editor-in-Chief of Plastic Surgery, a six-volume textbook used throughout the world for plastic surgery training. He has been invited to over 300 universities and major societies as a visiting professor or honored guest. In addition to sitting on several editorial boards, he has served as Editor-in-Chief of the Journal of Reconstructive Microsurgery in the past.
Dr. Isao Koushima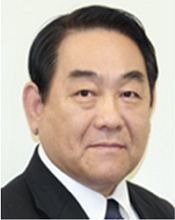 Dr. Isao Koushima, a former president of the World Society for Reconstructive Microsurgery, has made an enormous impact on the field of reconstructive microsurgery due to his leadership role. He is a former chairman of the Japanese Society for Surgery of the Hand, the Japanese Society of Reconstructive Microsurgery, and the Japanese Society for Lymphoreticular Tissue. In addition, he is the supervisor of the Japanese Society of Tissue Transplantation. He is also a member of the Japan Society for Head and Neck Surgery and the Japanese Research Society of Clinical Anatomy. In addition to his position as an emeritus professor at The University of Tokyo Hospital, he is also a distinguished professor at the Hiroshima University International Lymphedema Treatment Center.
Reference
Wee SJ, Lee JJ. Penopubic junction reconstruction using a pedicled superficial circumflex iliac artery perforator flap. Int Microsurg J 2022;6(1):5. [View Article]