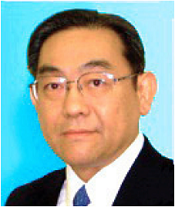 Prof. Koushima, president of World Society for Reconstructive Microsurgery from 2017 to 2019, graduated from Okayama Prefectural Tsuyama High School and Faculty of Medicine Tottori University in the 70s, finished his resident training as a plastic surgeon at Tokyo Women's Medical University Surgery department and The University of Tokyo Hospital Plastic surgery.
In 1983, he joined University of Tsukuba Plastic Surgery Faculty of Medicine as a lecturer. By the year of 1990, he became an associate professor at Kawasaki Medical School Plastic Surgery. He was then sent to Harvard University for further education in 1996 and became a professor at Okayama University Faculty of Medicine Plastic Reconstruction Surgery, The University of Tokyo Plastic Reconstruction Surgery, and National University of Singapore in the early 2000s. In 2010, he was the associate dean at The University of Tokyo Hospital and became emeritus professor at The University of Tokyo Hospital as well as distinguished professor at Hiroshima University International Lymphedema Treating Center in 2017.
Throughout his academic career, he performed live surgeries in 22 hospitals through invitations from international societies since 1997, including Ghent University Hospital, Belgium (twice), Louisiana State University, USA , Kuwait University hospital, München , Universidade de São Paulo hospital, Sant Pau Hospital, Barcelona, Ankara Medicine University, Turkey, China-Japan Friendship Hospital, Beijing (twice), National University of Singapore, Planas Hospital, Barcelona, Coimbatore city hospital, India, Versailles, France (2009/Feb), Utrecht University Hospital, Nederland (2009/May), Tomsk State University, Russia (2009/Sep), Planas Hospital, Barcelona(2010/Mar), University of Picardie Jules Verne, France (2010/Jul), Mahidol University, Thailand (2010/Aug), Hospital General Dr. Manuel Gea González (2010/Oct), The Chinese University of Hong Kong( 2010/Nov), National University of Singapore (2010/Dec), and Mumbai, India (2011/Mar).
Prof. Koushima's contribution to the field can be divided into basic medical sciences and clinical medical sciences. He specializes in neuro-degeneration and neuro-regeneration, nerve grafting, tendon transplantation, and vascular pedicle nerve grafting. He is very well known in multiple clinical fields, such as perforator flap reconstruction, microvascular anastomosis, head and neck reconstruction, facial nerve palsy reconstruction, extremities' reconstruction, lymphedema surgeries, as well as transgender surgeries for those with gender identity disorders. He has performed penis reconstruction, hand reconstruction, breast reconstruction, and aesthetic plastic surgery.
Prof. Koushima is affiliated with many societies as he is the reviewer of Plastic & Reconstructive Surgery Journal of American Society of Plastic Surgeons and Japanese Society of Plastic Reconstruction Surgery, and the founder and operator of International perforator flap conference 1997, Asia Pacific super micro conference in Singapore 2007, and Europe super micro conference in Barcelona 2010. He was the chairman of Japanese Society for Surgery of the Hand, Japanese Society of Reconstructive Microsurgery, and Japanese Society for Lymphoreticular Tissue. He is the supervisor of Japanese Society of Tissue Transplantation and members of Japan Society for Head and Neck Surgery and Japanese Research Society of Clinical Anatomy.
Honorary Editor-in-Chief
International Microsurgery Journal
Pesident, World Society for Reconstructive Microsurge