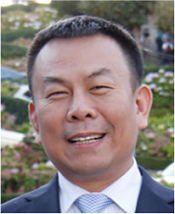 Prof. Wang is the world-famous microsurgeon in China. He is currently the chief of Shandong Provincial Hospital Extremities Surgery Department, professor and chief physician of Chinese Association of Microsurgery, vice chairman of Chinese Medical Association Branch of Microsurgery and Branch of Hand Surgery, and committee member of Shandong Province Society for Surgery of the Hand, committee member of Chief Shandong Province Society for Trauma surgery, vice chief physician of Shandong Province Society for Reconstruction Surgery, and editorial board member of Chinese Journal of Clinical Anatomy.
Prof. Zeng-Tao Wang's work is filled with creativity, mainly focusing on a combination of clinical research and basic medical research. He has published several world-class original results based on innovative techniques in the clinical medical field. For instance, Dr. Wang's research made great improvements regarding low temperature organ preservation. He successfully replanted three cases of low temperature-preserved severed finger at -196°C. Moreover, he created assembled digit reconstruction, a procedure that brought to light a whole new vision to the traditional procedure which has been used for thirty years in the world by replanting digits through cutting off the index toe. This new technique allows reconstructed fingers to resemble original digits instead of toes. His creativity and innovative visionary leads the field of reconstructive surgery into a new era.
Even more, Prof. Wang exceeded expectations as he placed extra hard work in reviewing and revising microsurgery anatomy, which helped clarify several anatomy structures related to microsurgery. His contribution has an exceptional impact on the improvement of the field of reconstructive microsurgery. He also has many literary works regarding such matters, for instance, the "Clinical Anatomy Atlas of Microsurgery".
To include Prof. Wang as the honorary editor-in-chief of International Microsurgery Journal is the breakthrough of the global microsurgery since we successfully overcome the barrier of language and platform, so people can learn the masterpieces from Chinese microsurgery masters. In the future we will have more cooperation not only in the journal, but also the conference, and the online platform. Hope the knowledge pooling and exchange can benefit the global microsurgeons and the patients.
Honorary Editor-in-Chief
International Microsurgery Journ