All the journals of SciTeMed Publishing group follow the Open Access Policy of publication, which allows free online availability and access of articles, immediately upon publication. Hence we do not receive any income from selling subscriptions to print or view online versions of its journals or from charging "pay-per-view" fees. The Open Access policy is made possible by an article processing charge (APC) or publication fee which will be shouldered by the author. The APC covers charges for the services being provided; these services include system cost and maintenance for the authors, editors and reviewers, production, hosting, indexing services, service support, hosting the website, publishing articles online, preparing HTML, PDF and XML versions of the articles, and submitting the articles in electronic citation database like CrossRef. The article charges are payable when the article is accepted prior to publication.
The publication charges vary and are based on different criteria for each journal. SciTeMed Publishing Group also offers annual memberships for the individuals and institutions. More details regarding this could be accessed in the Membership section. Authors who lack the funds to cover publication fees may request a discount. In order to keep publication charges as low as possible, fee discounts are not automatically given but must be approved on a case-to-case basis, and authors from developing and transitional countries are given priority.
We No Longer Need Expensive Publishing Networks!
Traditional publishers reap high profits by putting up several barriers to dissemination of research results, including (1) charging fees to authors and imposing restrictions on copyright; and (2) imposing high prices to readers and libraries in order to maintain high profits and an obsolete infrastructure. Although open access publishing models provide efficient methods for disseminating research findings, the article processing fees remain expensive and unfordable for authors, in particular young researchers.
Impotently, an exploitative open-access academic publishing business model involves charging publication fees to authors without providing editorial and publishing services. Some of the fraudulent and predatory journals even accept poor quality articles as long as authors pay them for APCs. You can determine whether journals are predatory by reviewing their websites, quality of PDF as well as transparent review system. Be cautious not to be misled by predatory practices into publishing with them, in particular if your articles are accepted without any reviewing, and all they request you is to pay the fees for publication.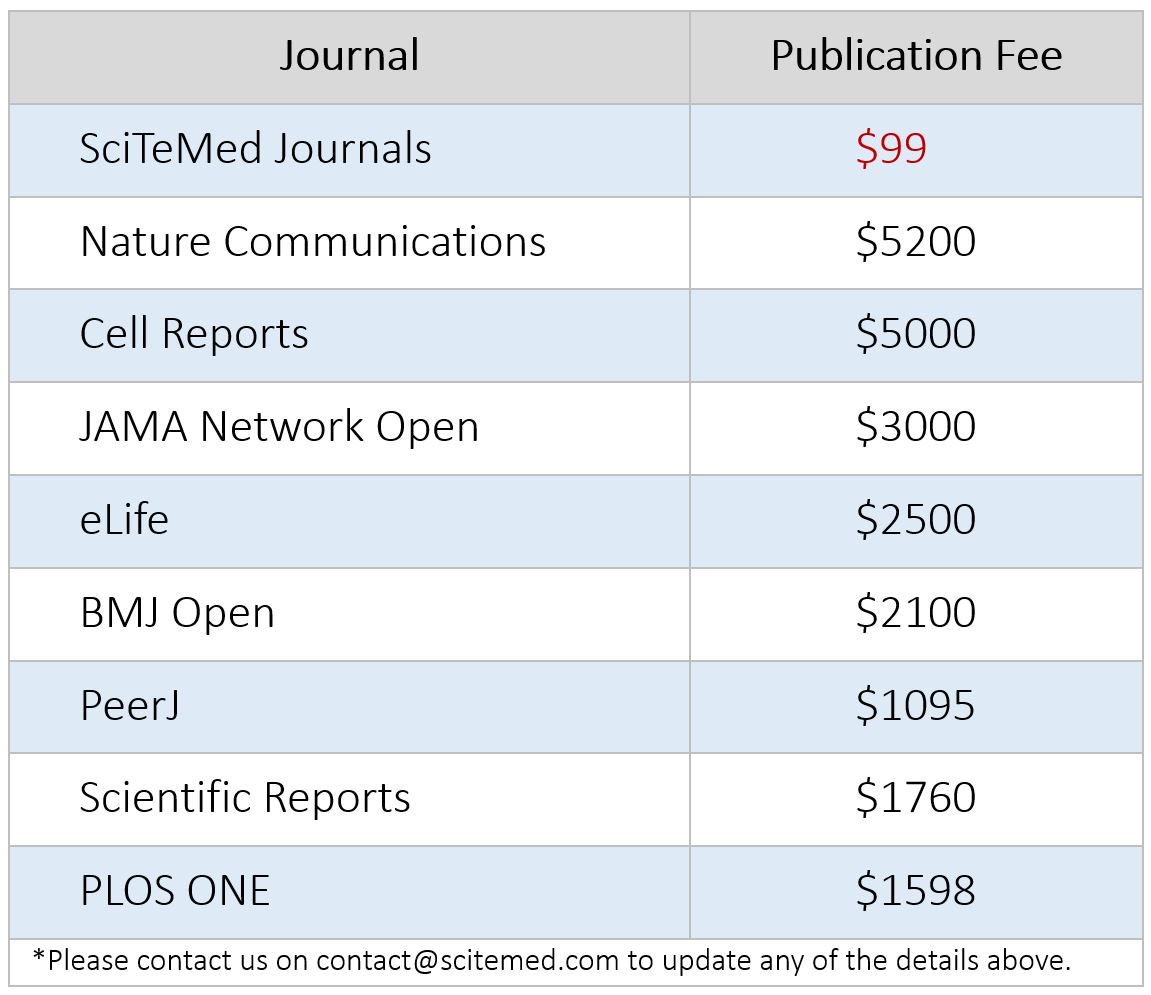 Article Processing Fee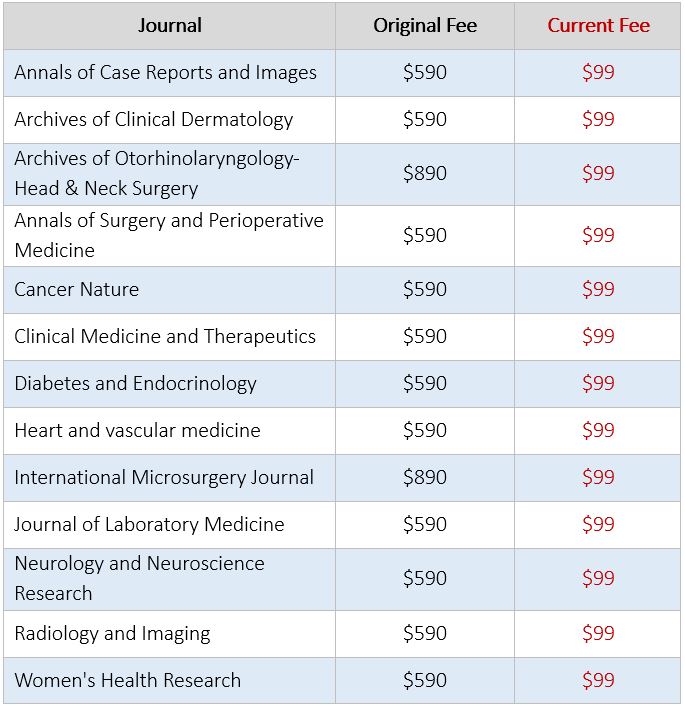 Waiver Policy
SciTeMed is an independent non-funding organization. SciTeMed is not receiving any type of funding from any other universities or institutions. We solely depend on the article processing charge after the acceptance of the articles. SciTeMed charges the publication fee from the authors to bear the bottle neck cost expenses for the journals maintenance, production costs involved in paying the copy-editing team, proofreading team, production team of PDF, XML and HTML designers during processing the articles, and also to the managing editors who spend time in managing the article from the end-to-end process of publication.
SciTeMed provides waiver for the submissions on a case-to-case basis, if the authors are from low income countries. Authors are requested to contact the managing editors for waiver option. A complete waiver can be provided for high quality articles. Also, waiver will only be provided to the first or corresponding authors once a year. The authors who are offered complete waiver need to act as reviewers for the journals based on his/her research interest for one year. For more details, please contact the journals' managing editors.